Article by: Tripsavvy
Planning a romantic getaway to Vancouver? Vancouver's most romantic hotels offer stunning views, great locations for dining and nightlife, and special services that will help kindle the romance for any couple.
Budget tip: While many of the hotels on this list can be expensive–more so during peak seasons–a good budget option is to check AirBnB for Vancouver. Couples can often find a furnished apartment in Vancouver–complete with a full kitchen–for a comparable or lesser price.
01 of 06 Romantic Hotel in Vancouver: The Opus Hotel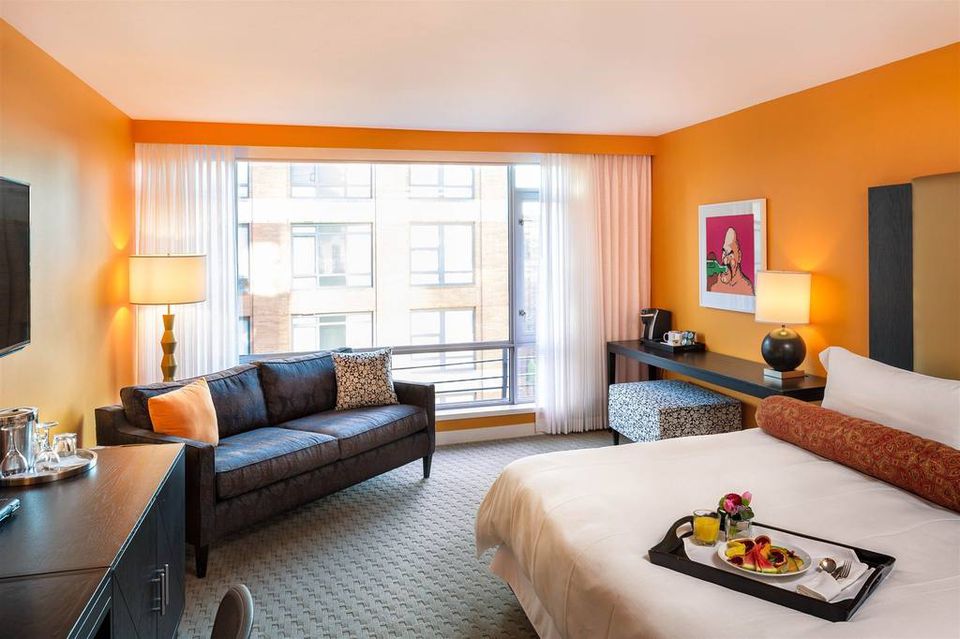 Deluxe King Room at the Opus Hotel, Vancouver. Image Courtesy of Opus Hotel Vancouver
Yaletown is one of the best neighborhoods in downtown Vancouver for dining and nightlife, and the Opus Hotel is right in the middle of the action; in fact, the Opus Hotel's bar is often a hot-spot for celebrity spotting. Named one of "Top 5 Trendiest Hotels in the World" by TripAdvisor, the Opus Hotel is definitely the sexiest and most modern of romantic Vancouver hotels. Sleek, chic and wonderfully colorful, the hotel also offers a huge array of complimentary services, including luxury car service to downtown Vancouver locations, complimentary iPads and phones to use during your stay, and mountain bikes for biking around Vancouver!
02 of 06 Romantic Hotel in Vancouver: Rosewood Hotel Georgia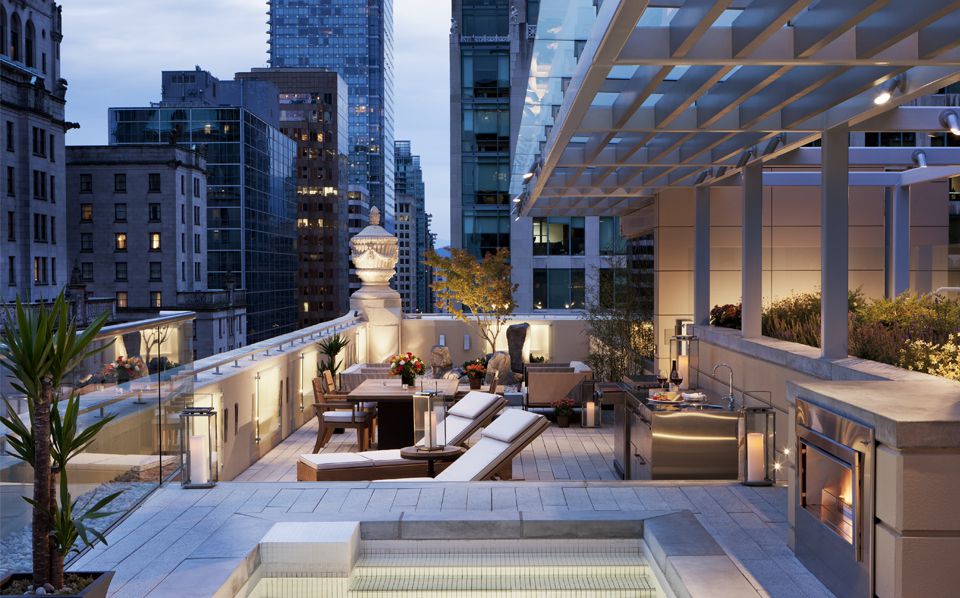 Rosewood Hotel Georgia in Vancouver. Image Courtesy of Rosewood Hotels & Resorts
Located in the heart of downtown Vancouver, the gorgeous Rosewood Hotel Georgia is one of Vancouver's most historic hotels. Queen Elizabeth II stayed here, along with a host of luminaries, including Elvis Presley. Reopened in 2011 after a C$120 million remodel that restored–and even surpassed–the grandeur of its heyday, this luxury hotel offers a wide range of amenities and services. Stay in the summer and you can enjoy drinks at their très chic patio lounge Reflections, one of the sexiest cocktail spots in Vancouver.
03 of 06 Romantic Hotel in Vancouver: Pan Pacific Vancouver Hotel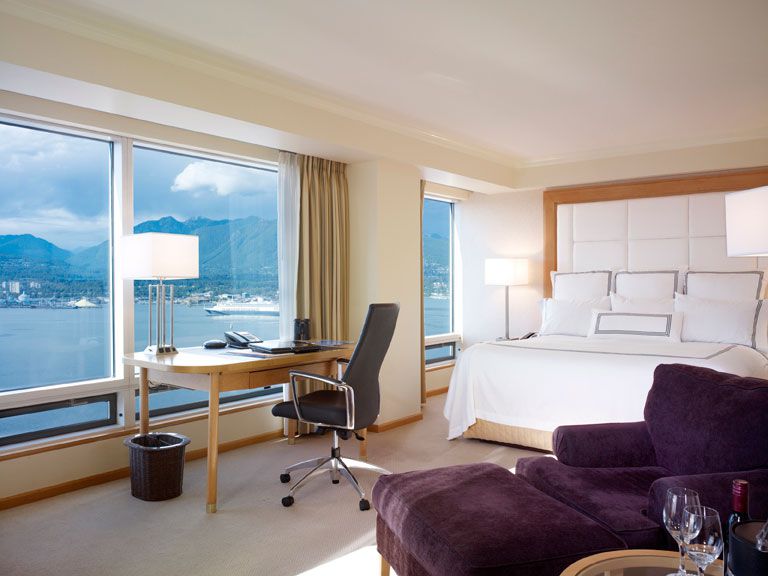 Incredible views at the Pan Pacific Vancouver. Image Courtesy of Pan Pacific Vancouver
The Pan Pacific Vancouver Hotel has, arguably, the best waterfront views in the city. But it isn't just the view that makes this one of the most romantic Vancouver hotels: the Pan Pacific has so many high-end offerings, you won't need to leave the hotel at all–it can be your own mini-paradise. The hotel's Spa Utopia–which has special areas for couples–is one of the Top 5 Spas in Vancouver, and you can dine in high-style at their acclaimed Five Sails restaurant.
Pro tip from Randall Shirley, my former colleague at About.com: Request a room numbered 10 or 15 (for a small additional charge) and you can get a corner room with double the views.
04 of 06 Romantic Hotel in Vancouver: The Sylvia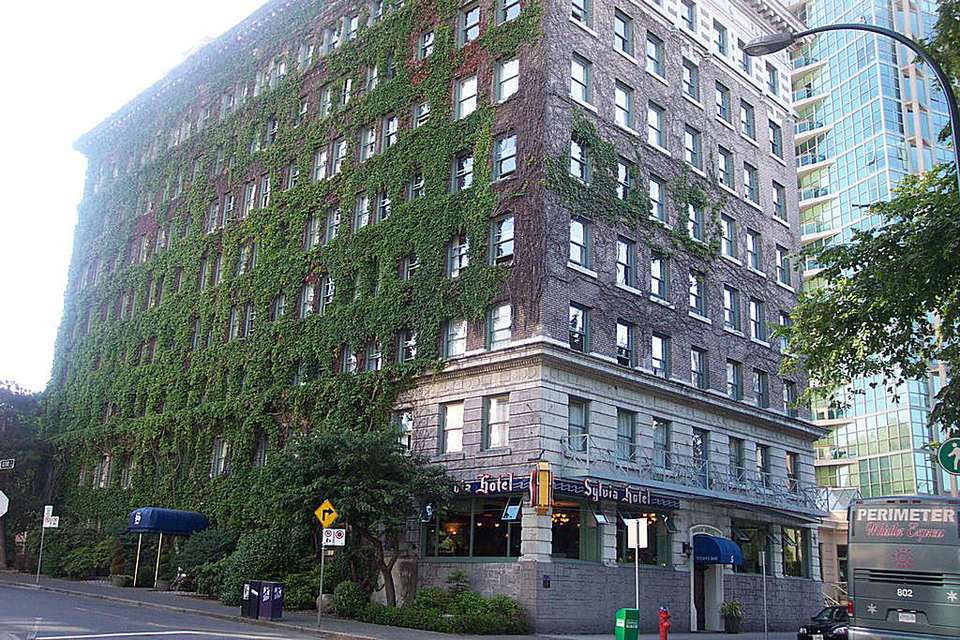 Sylvia Hotel in Vancouver, BC. Image Courtesy of Wikipedia Commons
The Sylvia isn't the most fashionable hotel, though it is historic (it celebrated its 100th birthday in 2014). But it earns a place on this list of romantic Vancouver hotels for its enviable West End location: it's the only hotel in Vancouver on a beach! (Well, there is a hostel across from Jericho Beach, but unless you are very young, a hostel is not romantic.) The Sylvia is across from English Bay Beach, one of the best beaches in Vancouver and perfect for strolling at sunset. It's also close to restaurants, gelaterias, and Stanley Park.
05 of 06 Romantic Hotel in Vancouver: Wedgewood Hotel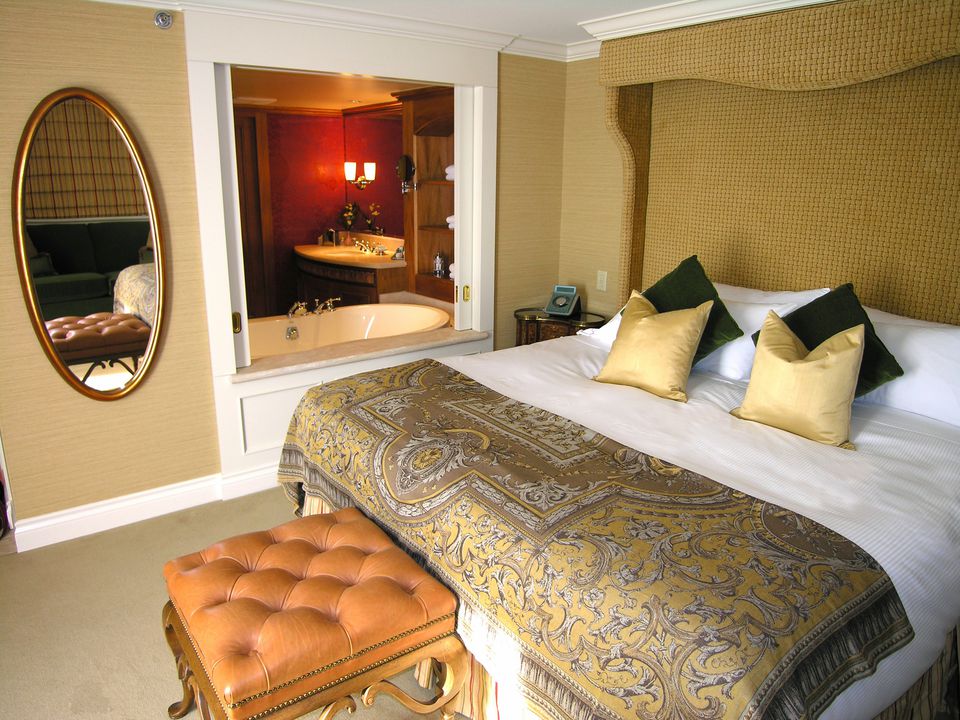 Wedgewood Hotel in Vancouver. Image Courtesy of Wedgewood Hotel & Spa
This luxury boutique hotel in downtown Vancouver is the top pick for romantic hotels in Vancouver from Susan Breslow Sardone, About.com's Expert on Honeymoon / Romantic Travel. Sardone notes that the Wedgewood is ideal for getting true time alone together in your suite: rooms include bathtubs big enough for two, fireplaces, flat-screen TVs with DVD players, and warm cookies.
06 of 06 Bonus: Five More Romantic Hotels & Romantic B&Bs in Vancouver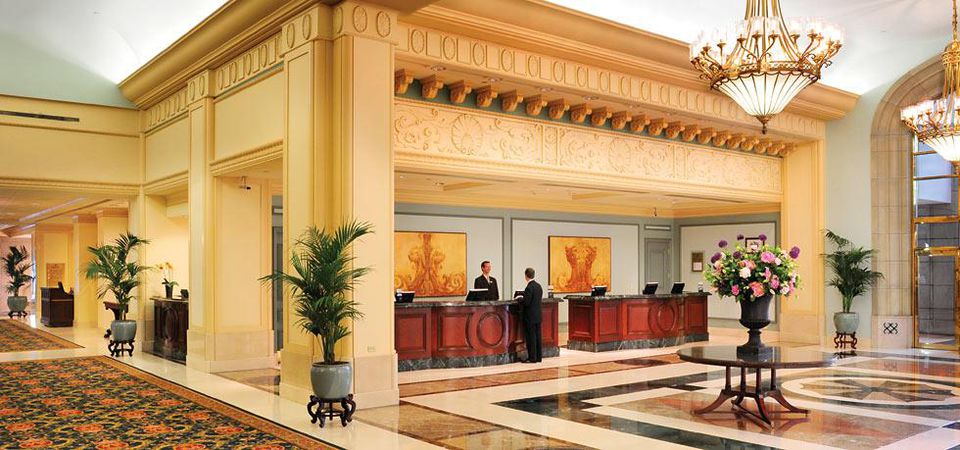 Fairmont Hotel Vancouver. Image Courtesy of Fairmont Hotel Vancouver
01 Fairmont Hotel Vancouver – perfect for couples who love Downton Abbey and Anglophiles who will delight in their authentic Afternoon Tea at the Castle.
02 Shangri-La Hotel – Vancouver's tallest building is home to this sleek, high-tech hotel, perfectly-located for luxury shopping in the downtown core.
03 A TreeHouse Bed and Breakfast – this B&B in Kerrisdale (about 20 minutes south of downtown Vancouver) offers a more unusual, "Zen" experience.
04 The Barclay House – built in 1904, this B&B in Vancouver's West End (near Stanley Park) offers a singular sense-of-place and quiet charm.
05 The Loden Hotel – located in Coal Harbour–one of the toniest sections of downtown Vancouver–this trendy hotel is a favorite amongst the "chic leisure travel" set.
Source: https://www.tripsavvy.com/top-romantic-vancouver-hotels-3371012