Article by: CNN
CNN's Forrest Brown and Jenna Scherer contributed to this report.
Editor's Note — This article was originally published in 2007. It has been reformatted and updated.
(CNN) — On any given day, the hectic pace of New York streets may convince tourists that their eyes are better fixed on the ground ahead than gazing up at the sky. But during Thanksgiving, all that changes. The traffic stops and there's something a whole lot more interesting happening overhead.
More than canned cranberry sauce and the Mayflower, the Macy's Thanksgiving Day Parade has become one of the most cherished symbols of the Thanksgiving weekend in the USA.
It's the highlight of wonderful time you can have in New York over the Thanksgiving holiday. Check out the parade and other things you can do in New York:
The parade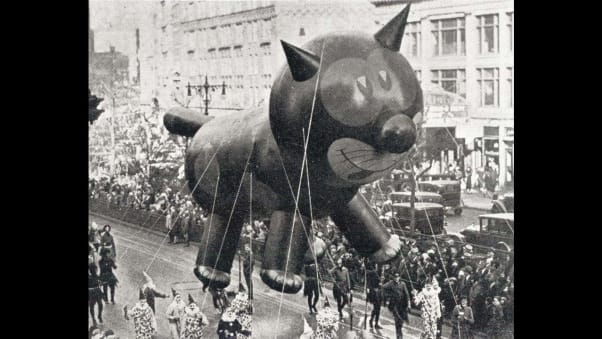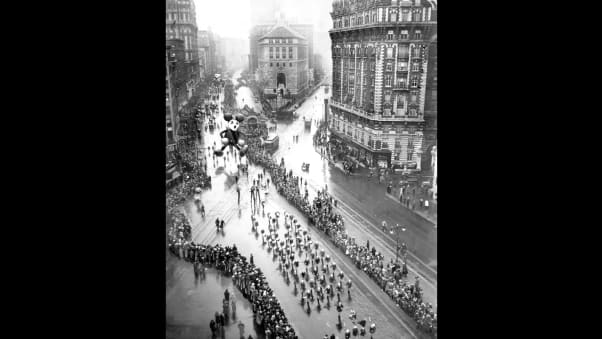 NY Daily News Archive via Getty Images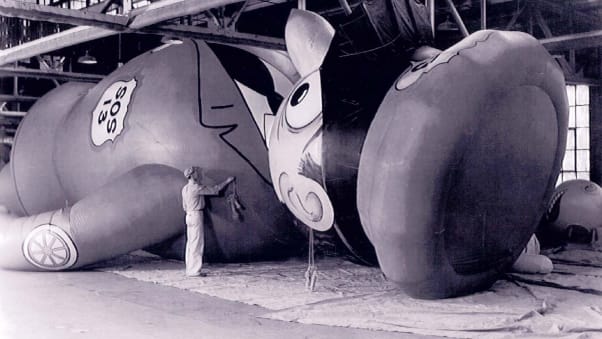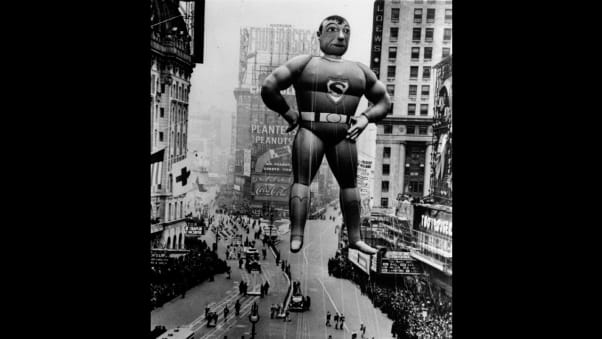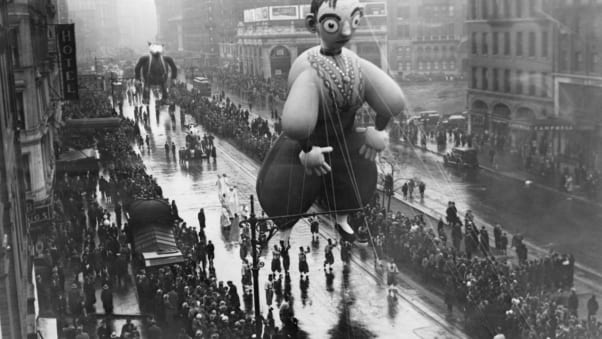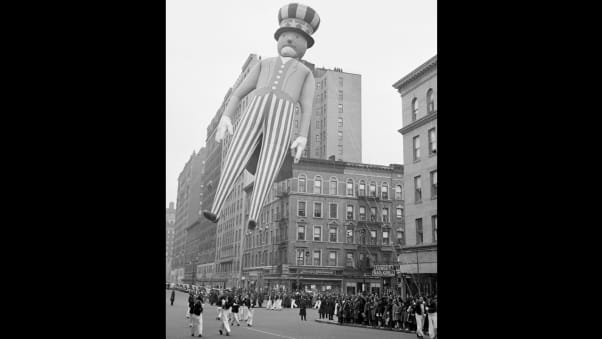 NY Daily News Archive via Getty Images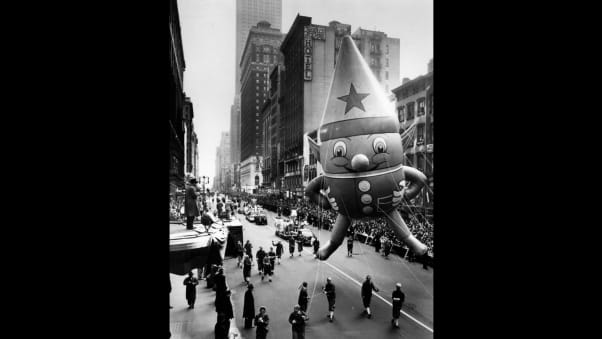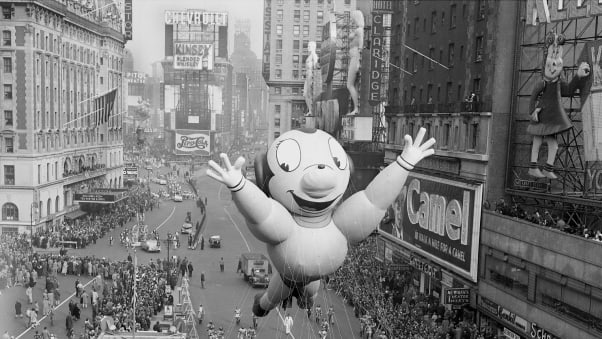 Nick Petersen/NY Daily News Archive via Getty Images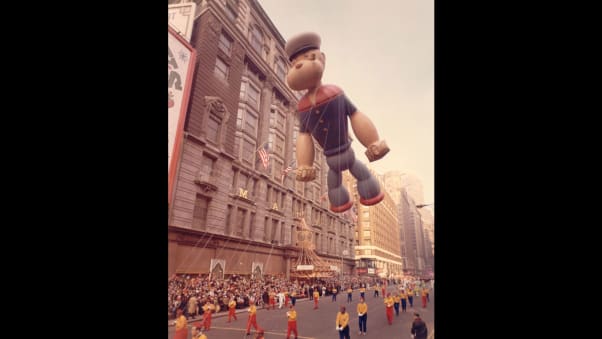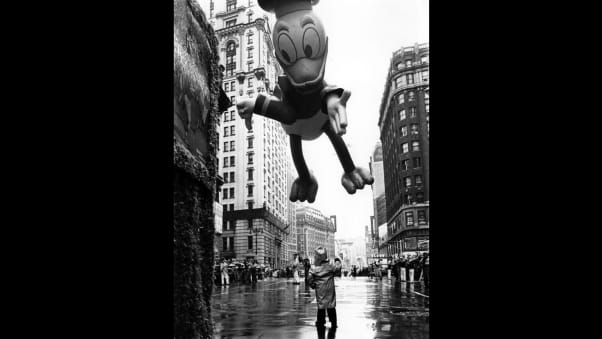 CSU Archives/Courtesy Everett Collection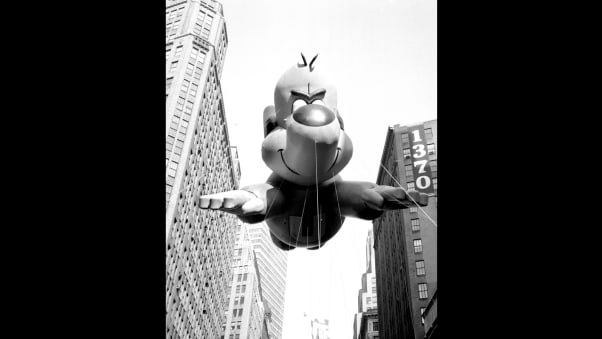 Paul DeMaria/NY Daily News Archive via Getty Images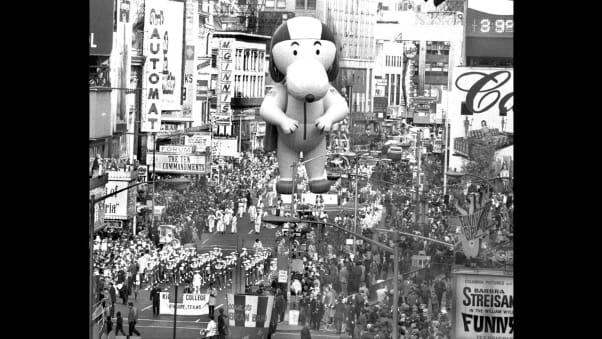 Hal Mathewson/NY Daily News Archive via Getty Images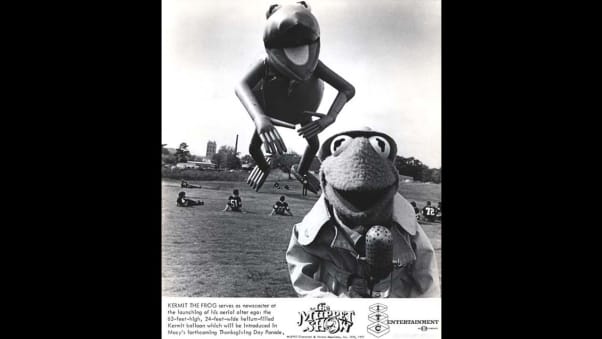 Courtesy Jim Henson Company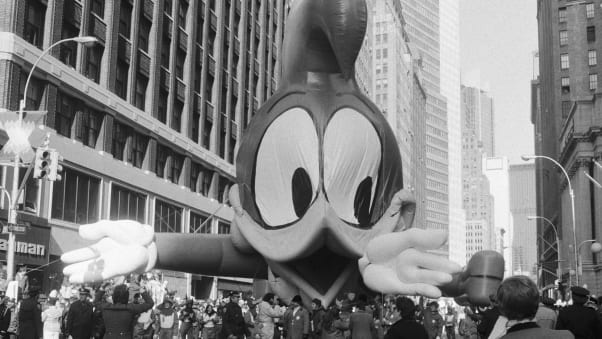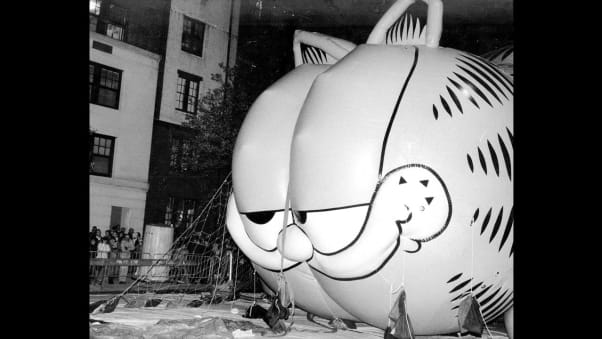 Garfield (1984): Garfield's grin keeps getting wider as technicians pump helium into the big balloon.
Bill Stahl Jr./NY Daily News Archive via Getty Images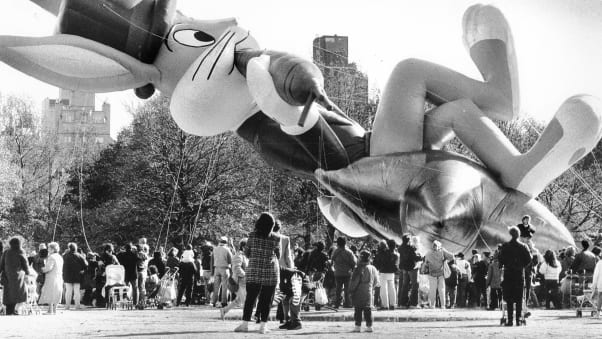 Monica Almeida/NY Daily News Archive via Getty Images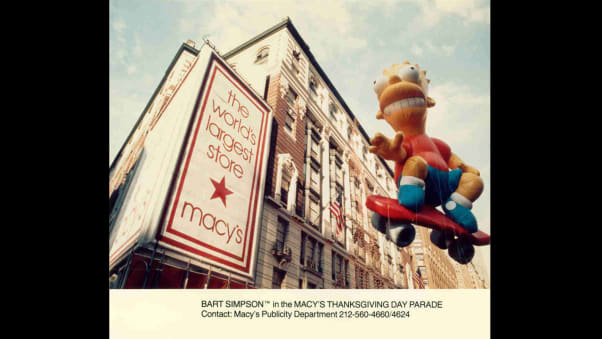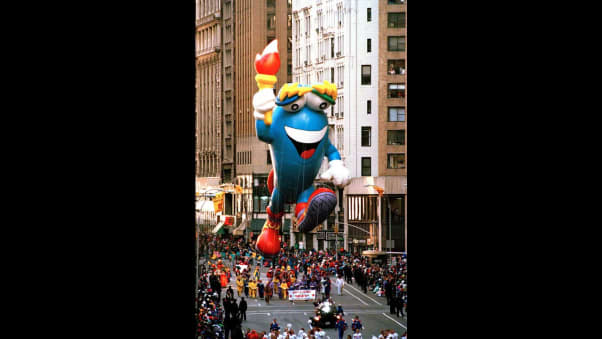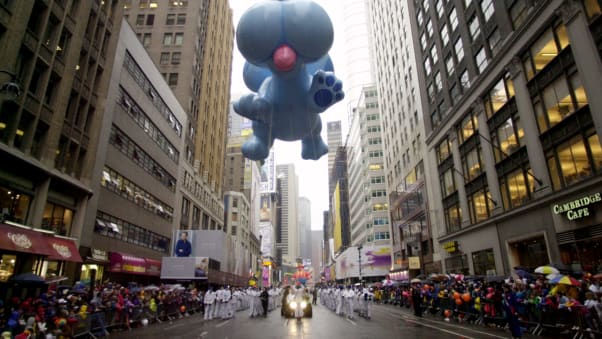 David Handschuh/NY Daily News Archive via Getty Images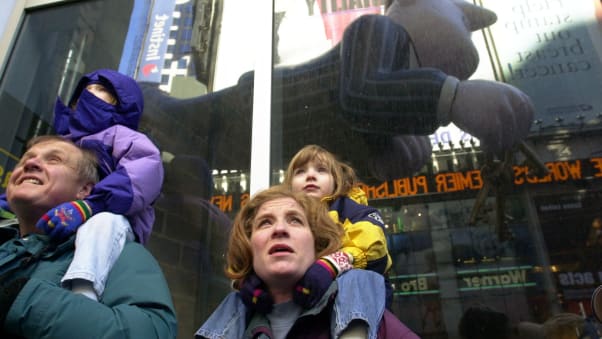 David Handschuh/NY Daily News Archive via Getty Images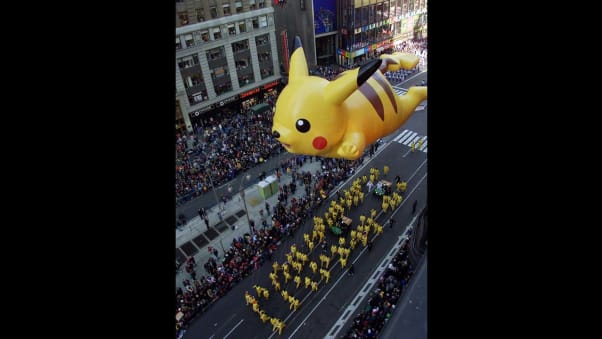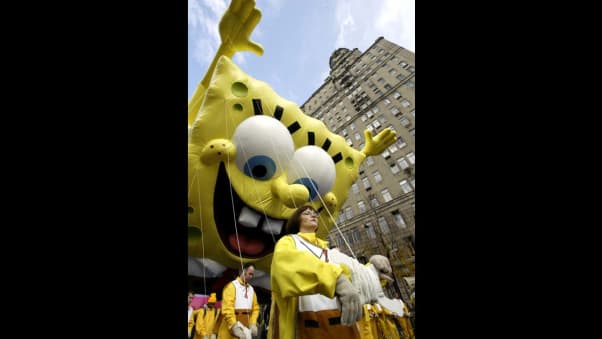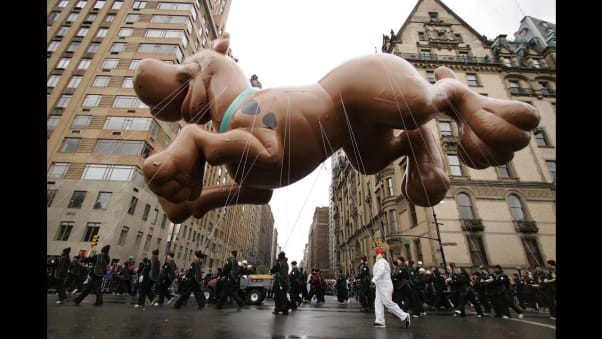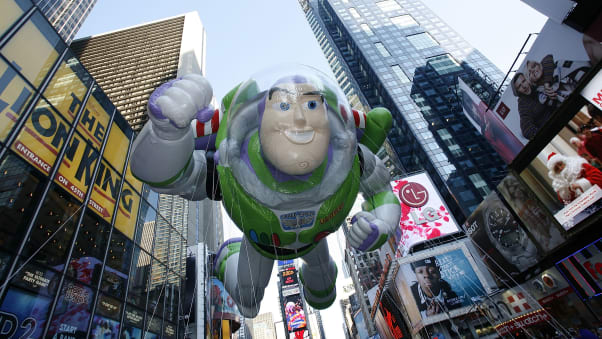 Joe Kohen/WireImage/getty images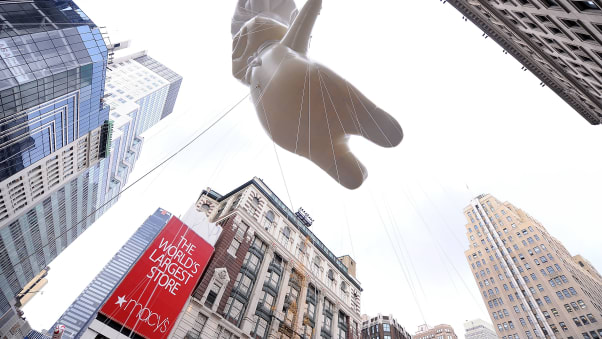 Michael Loccisano/Getty Images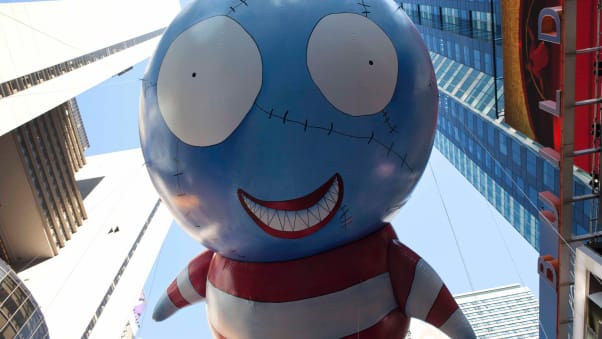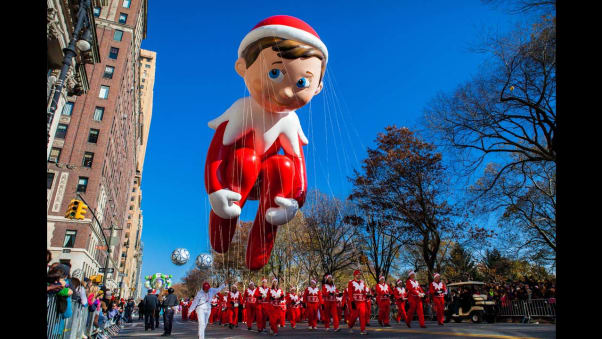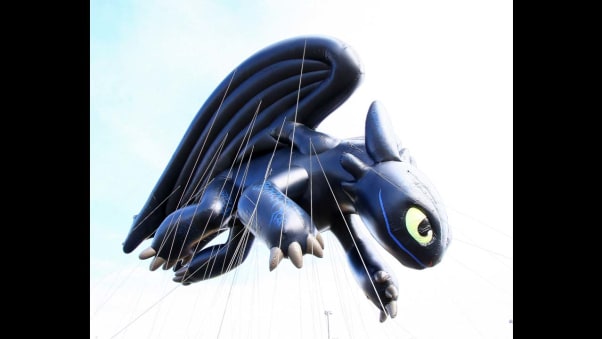 It started in 1924, when European immigrants working at Macy's department store decided to bring some of their hometown traditions to New York. They boarded glittering floats with 25 animals on loan from the Central Park Zoo to gave some European flair to their Thanksgiving fête.
The parade now unites millions of families across America who wake up early to watch the bands march across their TV screens.
Those willing and able to brave the sometimes cold weather and crowds line Manhattan's streets to see the massive balloons up close. If you have mittens and enthusiasm, going to the parade is a worthwhile experience.
And after you've waved to Santa Claus at the parade's conclusion and consumed enough hot coffee to banish your chills, it's time to seek out other destinations in New York over Thanksgiving.
Central Park
Running from Midtown to Harlem, Central Park is a great place for locals or visitors to gather year-round. For fans of late autumn, it's a wonderful respite. And a good bit of the 2017 parade route will go along the park, so you won't have far to go after the parade.
Central Park has an interesting history.
New York's population was swelling in the mid-19th century, so the New York State Legislature set aside a big chunk of land to create a public park. Landscape architects Frederick Law Olmsted and Calvert Vaux had to come up with what Olmsted called "the lungs of the city" after winning a design contest in 1858.
The park has evolved since then to become the showpiece it is today: a public space of forested paths, tranquil ponds and fountains, popular performance spaces and long stretches of green.
Dining
Who doesn't love the Big Apple restaurant scene?
For a traditional American experience, sample butternut squash soup, traditional roast turkey and pumpkin pie at Fraunces Tavern (54 Pearl Street), a romantically rustic restaurant that George Washington frequented. Set on a quaint cobblestone street, this downtown brick mansion house will take you back in time — even if it's not your own history.
Speaking of our first President, you can also visit Fraunces Tavern Museum and learn more about his role in New York in the Revolution. You can also go on a walking tour on November 25 and 26.
Does a coterie of swanky gourmet foods with a stellar setting whet your appetite? Try the Loeb Boathouse Central Park. After a leisurely stroll up the ever-so-fancy Fifth Avenue, enter the park at 72nd Street and amble past the greens toward this charming eatery.
And if you're catching a Broadway show, check out Ellen's Stardust Diner (1650 Broadway). Hear New York's finest fledgling performers, wearing 1950s outfits, sing to you as you enjoy your burger and fries (a true American meal).
Shopping
So you've seen the parade. You've walked around Central Park in its autumn glory. You've had a great meal. Now it's time to do a little shopping, NYC-style.
Visitors may enjoy walking through the aisles of classic flagship shopping haunts, including:
— Barneys New York (660 Madison Avenue)
— Bergdorf Goodman (Fifth Avenue and 58th Street)
— Bloomingdale's (59th Street and Lexington Avenue)
— Tiffany (Fifth Avenue and 57th Street)
If you're looking for something a little more funky and offbeat (and maybe less expensive), browse the vintage boutiques and thrift shops in the East and West Villages, the Flatiron District and Canal Street instead.